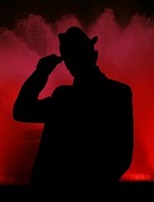 Services & Fees
Service Level
1st Attempt Within
3 Attempts Within
Regular Service
Rush Service
Priority Service
2 Days
24 Hours
8 Hours
10 Days
72 Hours
36 Hours
Fees For Service In Bexar, Comal & Guadalupe Counties.
Regular Service
Rush Service
Priority Service
$75.00
$85.00
$95.00
There Are No Additional Charges For Additional Documents to Same Person at Same Location.

Service Fees For Counties Surrounding Bexar, Comal & Guadalupe Counties Add $15.00 Plus .50 cpm.

Any Service That Needs To Be Forwarded To An Out of Area or Out of State Location Will Be Charged at a Rate of $45.00 Plus Thier Delivery and Postage Fees. This Includes Any Location in Excess of 100 Miles One Way From Our Office..

After 3 Attempts or a Change of Address Constitutes a Start Over.

Additional Services
Certified Mail w/return reciept

$50.00 plus Postage Fee
Surveillance / Wait Time

$45.00 ph. plus Service Fee
Skip Trace / Locate
$45.00 plus Service Fee
Mobile Notary
$45.00 plus .50 cpm
Other Services / Type
Call For Quote
Copyright © Bexar County Process Service All rights reserved.